The last time I went on a road trip with my family the kids watched movies and played games most of the way. Riding in the car with two young kids can be nerve racking as any parent can tell you. I was ready to hunt down the people behind Sponge Bob and his cohorts after listening to the videos for a few hours.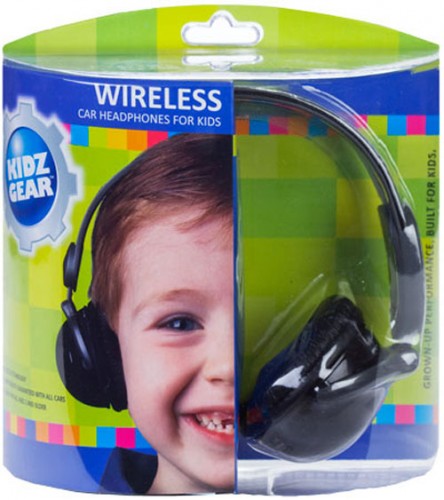 Next road trip I am getting some headphones like the new Kidz Gear IR68KG02. The headphones are
wireless
and are designed to be used with in-car DVD and video systems. The headphones will work with other devices as well if you buy the wireless transmitter available as an option.
Kidz Gear promises that the headphones are compatible 100% with all in-car DVD systems that use IR technology. The best news is that the headphones are only $34.99. That is going to be a lot cheaper than the dealer will charge you to order a new set of headphones if yours are lost or broken. The headphones are available now.